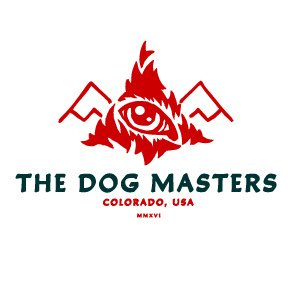 Woofs N Hoofs was opened in 2010 in Ken Caryl (Littleton). In 2018, Kirk Cushing bought the shop newly located behind the Safeway off of C470. Kirk is a dog behaviorist and he was looking to expand his products and services offered his existing behavior consulting company called The Dog Masters. Kirk grew up in Quebec on a wildlife refuge and was nicknamed The Dog Master at an early age. His family rescued a team of sled dogs since he was 11. Kirk was entrusted to care for the 25+ dogs and along with his siblings teach the family's outdoor education students about leadership and sled dog management. Meanwhile, Woofs N Hoofs was created to serve provide natural pet food options and nutrition consulting to pet owners.
When Kirk took over ownership of Woofs N Hoofs, he brought his passion as a dog sled musher to the front range. Woofs N Hoofs is only one of the only shops on the front range where fellow mushers can try on sled dog sport gear before they buy it. Kirk and his team help eager sled dog sport newbies get outfitted gear their next adventure. Read more about sled dog sports here.
We're very proud of the gear we added to Woofs N Hoofs. In addition, we continue to provide nutrient rich dog kibbles and kibble alternatives such as raw, freeze dried, goat-milk supplements, raw bones and treats for our canine friends. Our supplement section is growing and includes CBD oils and capsules, senior and anxiety remedies, as well as digestive aids for the fussy tummy.
Woofs N Hoofs serves horsemen and women find the healthiest food and supplement options including Coolstance, a pure coconut product benefiting a healthy gut and high-density cooling energy. Woofs N Hoofs has a selection of halters, bit less bridles and half-chaps and grooming products. Kirk's family has a growing herd of Canadian horses back in Quebec. Read more about Kirk's animal connection facility, Gap year courses, Women's Empowerment workshops, facility internships and dog sledding adventures here. They rehab black bears and other wildlife too, oh my!
In addition to serving dogs and horses, Woofs N Hoofs wouldn't be the same without our feline friends. We offer a wide variety of raw, freeze dried, wet and dry foods for cats. We stock alternative bacteria-fighting litters, our favorite toys and catnips to keep your pussycats happy. In service of our cat community, we set aside an entire room devoted to Outpaws Rescue cats and kittens in search of their forever homes.