Shipping
We are now able to ship select products across the US. Any product eligible for shipping will indicate it in the product description. Selection for UPS or USPS will be available in the Checkout section.
Local Delivery
**In an effort to keep our customers and employees safe, we have kicked off our in-house delivery service to your doorstep to keep our employees and you safe.
Free Next Day Delivery (See zip codes below)
$15 Same Day Delivery - Ken Caryl, Southwest Littleton & Lakewood (See zip codes below)
We are delivering in house, not using a third party. Please give us feedback so we can know how to serve you better.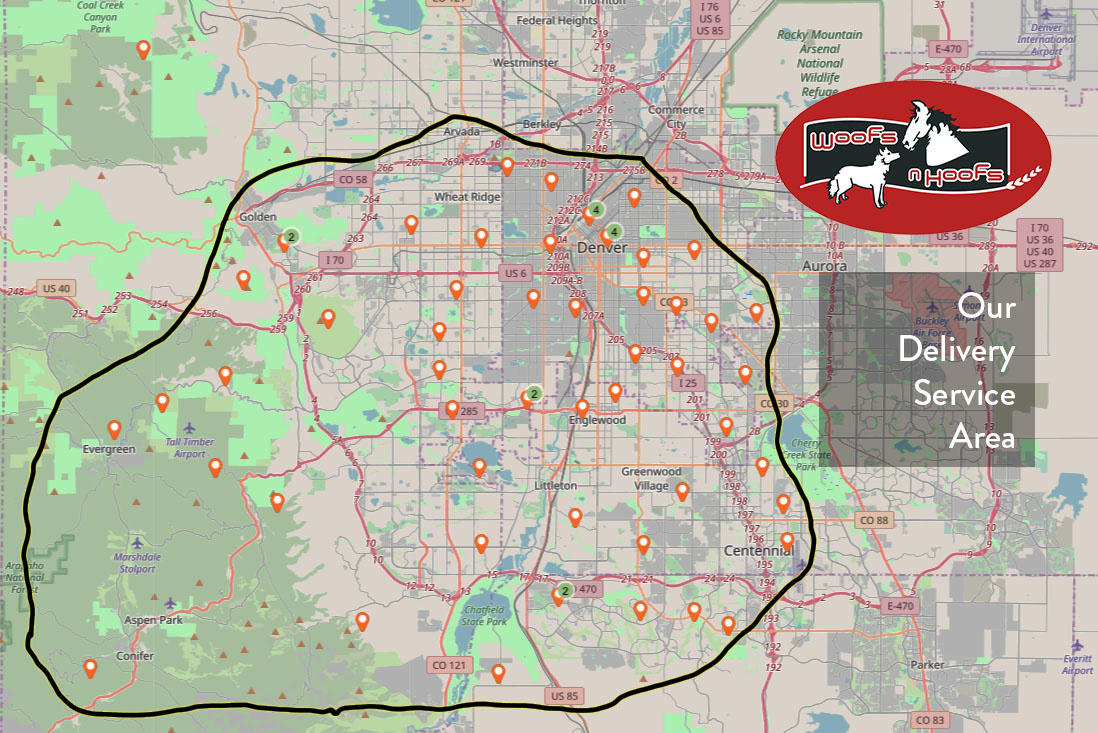 | | | |
| --- | --- | --- |
| Delivery Available | Zone Name | Zip Code |
| Next Day Delivery, Same Day Delivery | Ken Caryl, Southwest Littleton | 80127 |
| Next Day Delivery, Same Day Delivery | Lakewood | 80227 |
| Next Day Delivery | Lakewood, Green Mountain, Edgewood | 80214, 80215, 80226, 80228, 80232 |
| Next Day Delivery | Buffalo Creek | 80425 |
| Next Day Delivery | Cap Hill, Park Hill, Cheesman Park, Congress Park | 80203, 80206, 80218, 80220 |
| Next Day Delivery | Conifer, Pine | 80433, 80470 |
| Next Day Delivery | Denver Downtown | 80202, 80205, 80264, 80265, 80290, 80294, 80299 |
| Next Day Delivery | Englewood, Greenwood Village | 80110, 80111, 80112, 80113, 80121, 80150, 80151, 80155 |
| Next Day Delivery | Evergreen, Idledale, Indian Hills, Kittredge, Morrison | 80437, 80439, 80453, 80454, 80457, 80465 |
| Next Day Delivery | Golden | 80401, 80402, 80403, 80419 |
| Next Day Delivery | Highlands Ranch | 80124, 80125, 80126, 80129, 80130 |
| Next Day Delivery | Littleton | 80120, 80121, 80122, 80123, 80124, 80125, 80126, 80128, 80129, 80130, 80235 |
| Next Day Delivery | Ruby Hill | 80223 |
| Next Day Delivery | Sheridan/Harvey Park | 80219, 80236 |
| Next Day Delivery | Wash Park, Leetsdale, University, Cherry Creek, Hampden South | 80209, 80210, 80222, 80224, 80231, 80237, 80246, 80247 |
| Next Day Delivery | Westwood, West Colfax | 80204, 80219 |
| Next Day Delivery | Wheat Ridge, Sloan's Lake, Highlands | 80333, 80211, 80212 |