Local Delivery
**In an effort to keep our customers and employees safe, we have kicked off our in-house delivery service to your doorstep to keep our employees and you safe.
Free Next Day Delivery (See zip codes below)
$15 Same Day Delivery - Ken Caryl, Southwest Littleton & Lakewood (See zip codes below)
We are delivering in house, not using a third party. Please give us feedback so we can know how to serve you better.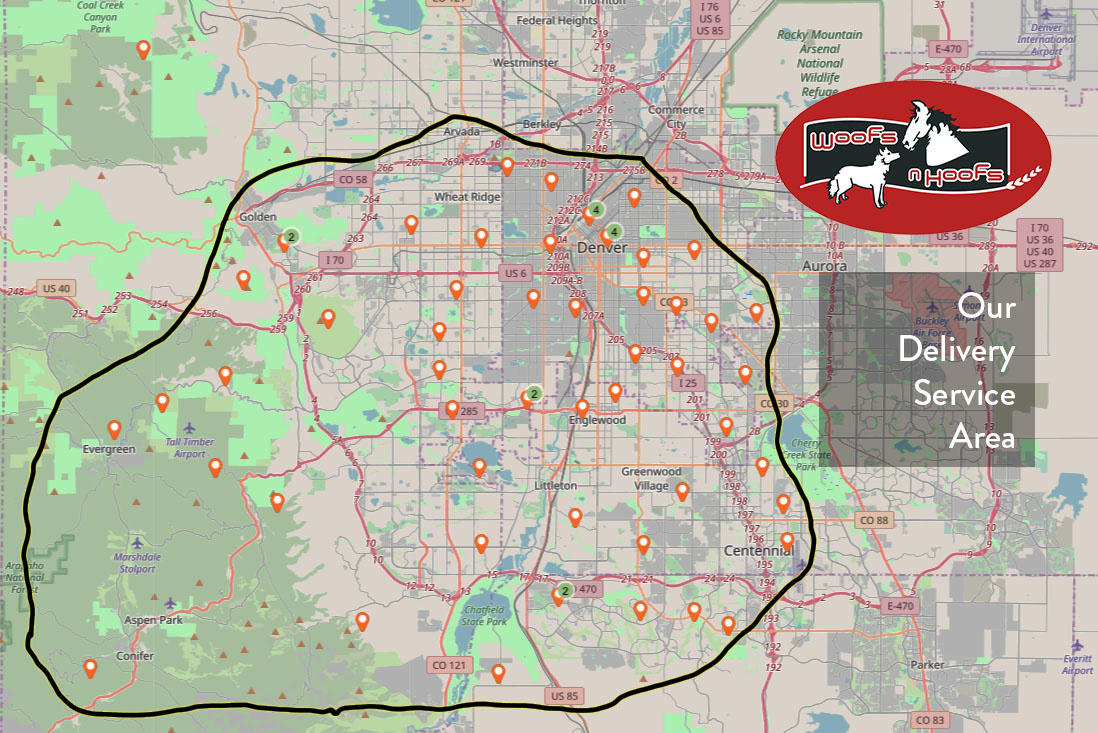 | | | |
| --- | --- | --- |
| Delivery Available | Zone Name | Zip Code |
| Next Day Delivery, Same Day Delivery | Ken Caryl, Southwest Littleton | 80127 |
| Next Day Delivery, Same Day Delivery | Lakewood | 80227 |
| Next Day Delivery | Lakewood, Green Mountain, Edgewood | 80214, 80215, 80226, 80228, 80232 |
| Next Day Delivery | Buffalo Creek | 80425 |
| Next Day Delivery | Cap Hill, Park Hill, Cheesman Park, Congress Park | 80203, 80206, 80218, 80220 |
| Next Day Delivery | Conifer, Pine | 80433, 80470 |
| Next Day Delivery | Denver Downtown | 80202, 80205, 80264, 80265, 80290, 80294, 80299 |
| Next Day Delivery | Englewood, Greenwood Village | 80110, 80111, 80112, 80113, 80121, 80150, 80151, 80155 |
| Next Day Delivery | Evergreen, Idledale, Indian Hills, Kittredge, Morrison | 80437, 80439, 80453, 80454, 80457, 80465 |
| Next Day Delivery | Golden | 80401, 80402, 80403, 80419 |
| Next Day Delivery | Highlands Ranch | 80124, 80125, 80126, 80129, 80130 |
| Next Day Delivery | Littleton | 80120, 80121, 80122, 80123, 80124, 80125, 80126, 80128, 80129, 80130, 80235 |
| Next Day Delivery | Ruby Hill | 80223 |
| Next Day Delivery | Sheridan/Harvey Park | 80219, 80236 |
| Next Day Delivery | Wash Park, Leetsdale, University, Cherry Creek, Hampden South | 80209, 80210, 80222, 80224, 80231, 80237, 80246, 80247 |
| Next Day Delivery | Westwood, West Colfax | 80204, 80219 |
| Next Day Delivery | Wheat Ridge, Sloan's Lake, Highlands | 80333, 80211, 80212 |